Enterprise App Development
We can develop a diverse array of apps to perform the functions you need for your company, your operation and your customers. We can create apps compatible with any platform including iOS, Android and SaaS environments just to name a few.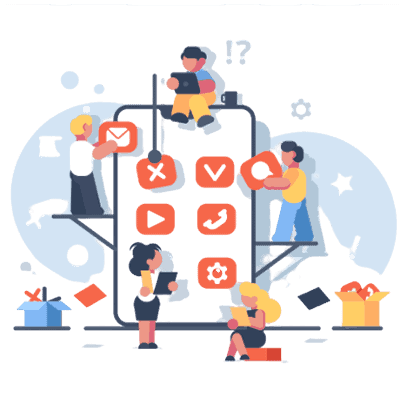 Custom App for Field Service
Give your workforce control with computing solutions they can access from the power of a custom app. This can assist with increasing productivity and improving client engagement and satisfaction.
Custom App for Portal Development
Invite your clients to interact with your brand with the development of a custom portal. Our out-of-the-box business solutions are interactive and give your clients a way to engage with your brand and improve CRM.