Social Media Marketing (SMM)
Social media has been a game-changer for many businesses. Small businesses can complete center stage with larger entities based on the quality of their posts. Social Media allows for personalized authentic customer service experiences. It's a great way for customers to get to know you and your brand.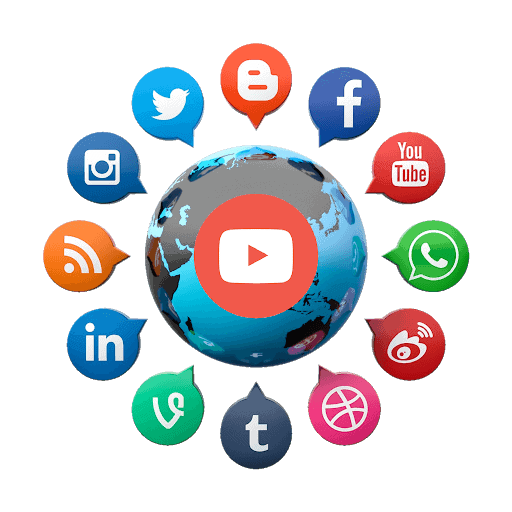 Negative Reviews
Some brands avoid social media because they fear bad reviews hurting their brand. They are a fact of life on the internet. You can't please everyone 100% of the time. However, you can turn a negative review into the ultimate customer service validation of your commitment to good service. You should always have a positive strategy for dealing with unhappy clients. We can help you create an outline for what to do.
Creating engaging, sharable content is what social media marketing is all about. Interesting things about your business, latest happenings, milestones, special sales for followers and industry information are all post-worthy. This helps your followers learn and trust your brand. Best of all, you don't need to be present on all the social media platforms to get exposure.
The most common platforms we recommend include:
Facebook
We can create a Facebook profile for you on which you can post events and develop interactive applications to contact your prospective customers. You will be able to post testimonials from your clients or customers in which others will be able to comment.
Twitter
Twitter has changed the way communication is handled on the web. It will enable you to promote your brand in real-time with product updates and sharing information while building your customer base and promoting your company online.
Instagram
An ideal platform if your product or service has visual appeal. You only get one link in your profile, so the images shared need to be compelling enough to make followers click your link.
LinkedIn
A large percentage of companies use Linkedin to increase sales. It can help you to interact with clients, drive traffic, and create new opportunities for your business.
Pinterest
Set up correctly, Pinterest can drive sales and expand your reach. A whopping 25% of click-throughs on Pinterest pins result in purchase decisions.