Search Engine Marketing (SEM)
Zero-click searches are here to stay. When a potential client looks for a product or service and your site comes up, they may get all the information they need without ever clicking. It might be information to solve an issue, it might be to find the contact information. That is one of the downfalls of relying on organic searches only for your web traffics.
Using SEM as a promotion method works to drive more traffic and potential sales to your website. Using tools such as: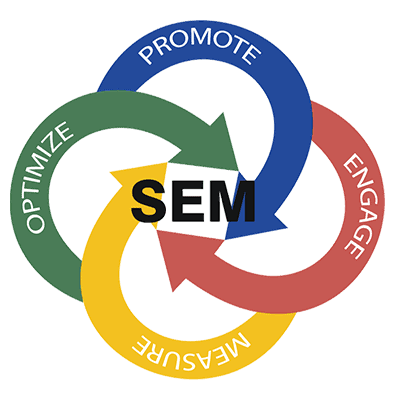 Pay-Per-Click
You bid how much each click will be worth to you and when someone searches and sees your ad and clicks, you are charged. It is vital to craft PPC ads that engage customers and encourage sales so you get an excellent return on your investment.
Remarketing
Remarketing services help you to keep in touch with those who have already visited your website, keeping your name and brand at the forefront of their browsing.  Return customers are a large part of almost every business, so it is very important to remind those who have shopped with you previously of their good experience with your company.  Remarketing is also a great way to target new ads to your existing market. Call now and talk to us about creating a custom SEM plan for your business  (310) 734-1493, Ext. 1