Web Design and Development
We've built more than 2,500 websites for businesses of all sizes.
Our team has extensive experience in:
Ecommerce – all major frameworks or platforms – WooCommerce, Shopify, SquareSpace, BigCommerce and more
WordPress, Laravel, MySQL PHP, Cake PHP, JavaScript and more
Certain design factors can affect your rankings, quality score, and page authority for Google. Things such as whether or not your theme is responsive, navigation menu, loading speed, and overall functionality of your site. Outdated information, broken links, and that link to Google Plus can all be working against you.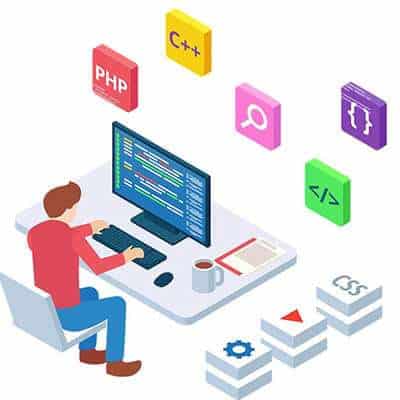 To ensure your site is viewed favorably as a quality experience by Google, keywords and relevant information should be targeted throughout your site. Your site should make sense and deliver a cohesive message to visitors.
How Does Horizon Assist Businesses That Need Web Design/Development?
Each site we design or update gets a unique promotion plan. The SEO and planning that goes into each website is never a one-size-fits-all project and takes into consideration your industry, products, services, and competitors.
We simply work harder to produce better and more content with more links, than your competitors. Our strength is the online marketing strategies we develop for our clients. Call us today for a free consultation and see what Horizon Marketing can do for your business.