Search Engine Optimization (SEO)
There was once a time when using SEO was optional. The internet was small compared to today and competition wasn't so fierce. In the present, it is vital to have a solid plan for your SEO or you risk not getting found by your potential customers.
Horizon Marketing offers a free no-obligation SEO analysis of your existing website.
Our methods of SEO are in line with Google's Best Practices and ensures the gains made through our SEO methods are lasting for your website.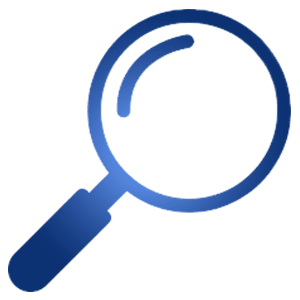 How Does Your SEO Methods Work?
When building a customized SEO plan for your website, we take into consideration your industry, unique pain points your potential customers search for, and also how to encompass local search.
Our team researches and in some cases recommends updating your existing content to include frequently searched keywords and phrases as well as the keyword density if we feel it will benefit your search engine rankings to help drive traffic to your site. Get the best return on your advertising dollars and utilize the full power of your website.
Are Backlinks Important?
When low quality or "toxic" sites link to yours or your site has links to them can lower the visibility for your website in search results. We only link your site to relevant, quality links.
How Does the Process Work?
We will do a complete analysis of your website including your services, your geographic market, and competitors. We suggest relevant keywords for your approval through which we can obtain higher rankings and increase website visitors.
Once you approve the keywords, we will start the SEO (Search Engine Optimization) process. This will include on-page and off-page activities for Google indexing.
Do You Have a Blog? Do You Need One?
A blog is a great way to promote your brand, show products, and services, and give customers a peek inside your daily operations. While a blog is not a fit for every business, most brands can benefit from regular posting.
We will also be responsible for SEO related content, Blogs, Articles, PR. This process will help acquire quality backlinks every month, enhancing your rankings on Google.
How Do I Know What Horizon Does For My Business?
We believe in transparency at all levels.
Each month we will send you 2 reports of completed activities. The reports will provide keyword ranking status accomplished in the last 15 days. This will give you an opportunity to review and stay updated. Along with each report, we request a personal or online meeting to review the reports and discuss the next steps.