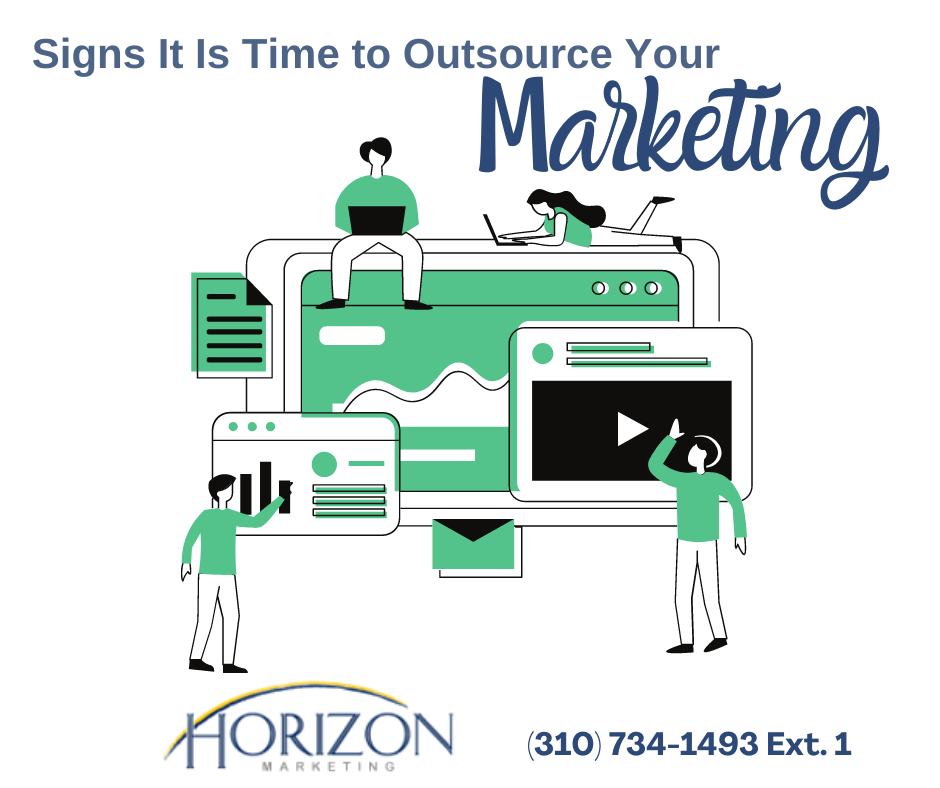 When your startup got off the ground, you were comfortable doing your own social media, block posts, managing your brand's message to the world on your Google Ads and other venues. Then sales started happening, and soon you find you have to prioritize; the first thing to go is the daily blog post that gets switched to once a week. Then updating your latest news on your website does not happen as often. Mailing lists that sent upcoming sales and coupon codes to loyal subscribers got pushed aside to run your daily operations.
And worst of all, your Facebook page now is weeks behind, and people who land on it researching your company to make a buying decision are not even sure if you're open or not any longer.
Those are all good reasons to outsource your marketing, but the question is, should you hire someone internally or outsource?
More considerations:
Revenue is Not Growing
While your marketing is not the only factor holding back the expansion of your brand, it is undoubtedly a part of it. Talk to a marketing agency about what your ROI (return on investment) should be.
You Need Fresh Marketing Ideas
If your marketing online liquidates down to the equivalent of someone popping up and saying, "Hey, buy my product." It is time to bring in some fresh ideas via an outside marketing company.
Lack of Time
This one is the number one reason for outsourcing your marketing. If you don't have time, it will show in your marketing rather than look like you dial it in, partner with a boutique agency that will make your success their number one priority.
Need to Diversify Marketing Channels
If you find you are using the same set of channels to get your brand out there, it will eventually limit you. Work with an outside agency that has experience in a wide range of areas and can help you find the best fit for your product or service.
In most cases, it is better from an economic standpoint to outsource your marketing to an outside agency because then you do not have the responsibility of state and federal taxes, sick days, and sudden vacating of a position that hiring an internal marketing employee can bring. If you need to outsource, call Horizon Marketing at (310) 734-1493 Ext. 1 for a free, no-obligation consultation for how we can help you attain your goals for your brand.