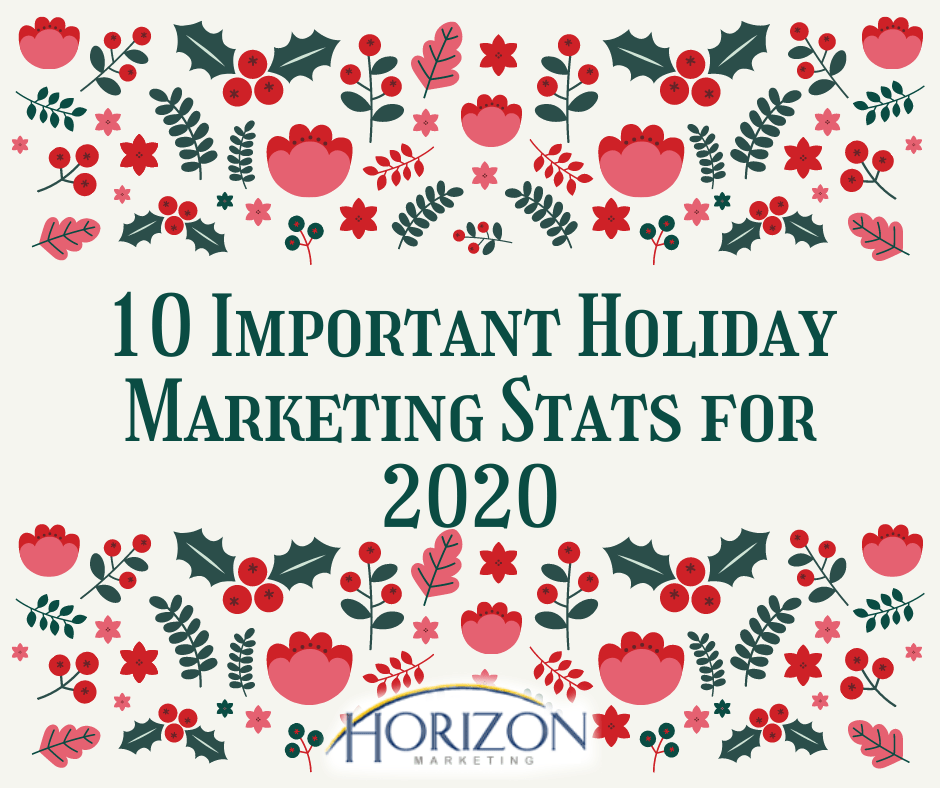 The holidays for 2020 are unprecedented in terms of how consumers will behave. In the past it was easy to spot trends, but the pandemic and sudden shutdowns of communities plays into how much shopping gets done and makes online sales even more valuable for vendors. Here are 10 Important Holiday Marketing Stats for what we see going on right now based on research around the web.
48% of holiday shoppers expect to spend less to a lot less shopping than they did last year. Services like dining out will be affected more than others.
Around one-third of holiday shoppers expect to do their shopping on Amazon, while another 28% stated they would be starting their holiday shopping earlier than they usually would. 18% said they were planning to shop on Black Friday.
The number of consumers that are avoiding public places, particularly malls and shopping centers, spiked up to 85% in late July, reversing a previously gradual decline
73% of all holiday shoppers will be purchasing primarily online this holiday season
Over 72% of all consumers believe that the 2020 holidays will differ from previous years.
Half of the consumer families are experiencing at least one person having concern about a job, with over a third of them already experiencing some income loss.
The highest shopper interaction with questions, photos, answers, and customer reviews as they research gifts online is in July, August, and September.
October is the most popular month for shoppers to submit reviews and questions as they pump up their gift shopping.
Loyalty program members generate 12-18% more revenue for the retailer than non-member customers.
36.4% of consumers have said they do not consider themselves to be brand loyal until they've made at least five or more purchases from a brand. Whereas 36.5% of shoppers have stated that they will be willing to spend more on products if they are loyal to a specific brand.
Find out what we can do for you without any commitment. Call (310) 734-1493 Ext. 1 Now and request your Free Web and SEO analysis.