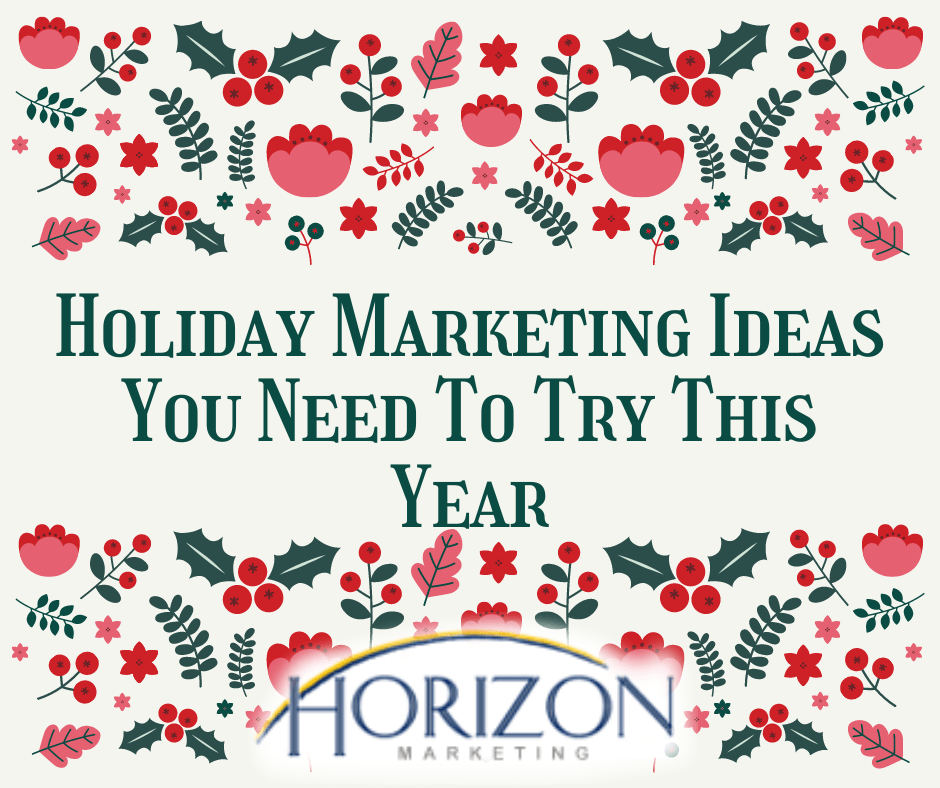 One of the best things about marketing during the holidays is that it is the perfect time to blend fun with your message. There are many great ways to do this, and we will cover some of the holiday marketing ideas you need to try this Year to get your ideas flowing for how to elevate your brand during the next couple of months.
Start Marketing As Soon As Possible
If you didn't get going in October, GO! After dealing with months of being shut in during the pandemic, millions of people plan small gatherings and do their holiday shopping early. Be in front of their eyes with your brand's message.
Engage Your Customers Whenever Possible
One of the best things you can do is create marketing that involves your customers or potential on some level. Starbucks asked its customers to create a coffee cup design inspired by the holidays and chose the winning strategies for their stores. Ask for tips on how your product or service answers pain points on social media and tag your customer along with a catchy #hashtag. Repost and reuse the best ones and, whenever possible, offer a prize.
Create Holiday-centric Visuals for Your Marketing
November and December, in particular, should ring out with holiday cheer for your viewers. If you need some inspiration, places like Canva have many pre-made templates to get the job done. Don't feel creative? Add a Santa hat or a dreidel by your logo – that alone can kick up a little holiday spirit to a viewer.
Don't Forget Google Ads
If you use Google Ads to reach your customers, don't forget to level up your holiday marketing game there too. Create a campaign to target holiday shoppers. Use seasonal ad copy with phrases like "'Tis the Season…" or " Holidays 2020″ and other specific targeting keywords. Instill a sense of urgency to make a purchase decision with a limited percentage off offers or shipping offers to get buyers off the fence and into the checkout line.
Mailers Still Work For Holiday Messages
Get your customers thinking about your brand by seeing it in their mailboxes in the form of a holiday card or postcard. A hand-written message of thanks for their patronage during the past year is a good way to keep your brand on their minds as a trusted vendor for holiday shopping.
Holiday Giveaways Work
Holidays + social media contests equal sales. Make a holiday-themed giveaway and run it across all your primary social media platforms. Make the prize a discount, free-add on to an order, something free that usually is a value-added service with a price; the potential is limitless.
Put Out Your View of the Holidays
What do you think of when you think of the holidays? Your Mom's unique recipes? Family gatherings? Twinkly lights? Music? Any of those things has the potential to become related marketing. If you can stir emotion through your marketing, you can initiate a purchase action by creating something someone can relate to. Above all, be genuine in what you put out.
Host a Party
The pandemic has made Zoom and streaming events commonplace in 2020. Create an ugly sweater contest or host a party and invite virtual attendees – because you are not limited to your geolocation- your reach can be even more fabulous!
These are just a few of the fun ideas to level up your holiday marketing this year. If you lack the time or need help, talk to us. Call 310-734-1493 ext 1 for a free consultation.