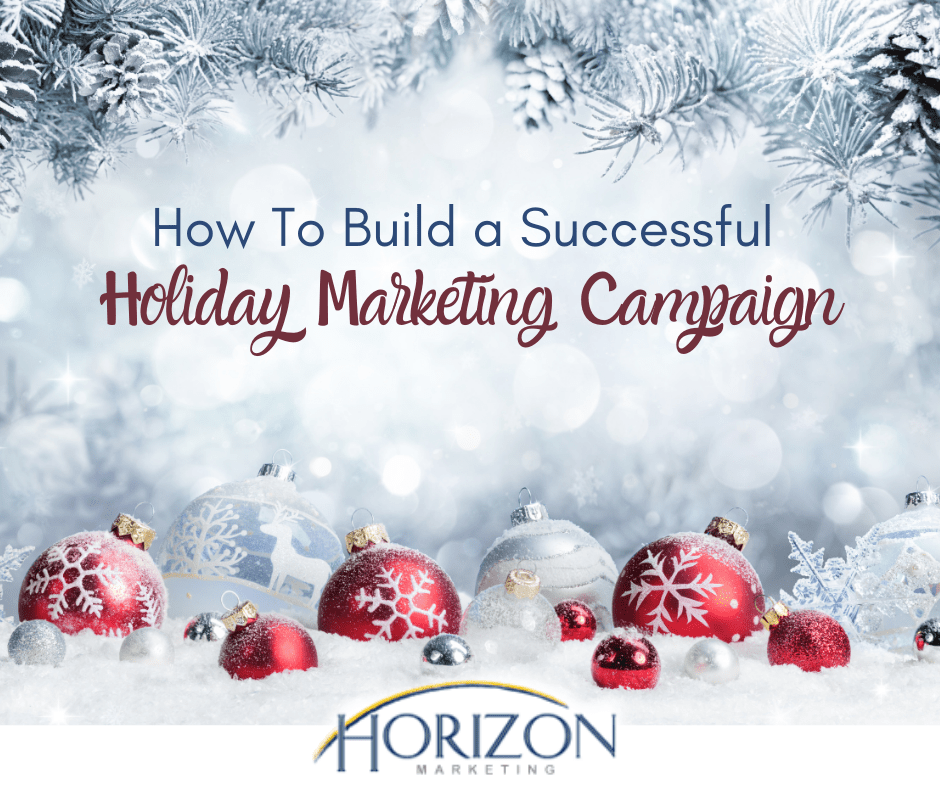 Yes, it is time to start laying out your holiday marketing campaign. The key is to stand out among everyone else that has a brand in the marketplace touting the festive, giving spirit of the holidays. Here are some tips for coming out on top.
Start Early in the Season
Shoppers start buying early (Christmas in July sales, anyone?) start marketing. Many consumers shop and compare all year round, with COVID-19 affecting buying habits heavily for much of the year, your online game needs to be strong too. It's October, you can start today.
Target the Message and Bend Your Marketing to Fit
How do you want the viewer to feel when they see your marketing? Comfort, laugh at the humor, or learn something about your company and core values? All of these are valid ways to reach consumers and get them to notice your brand.
No Sales Talk
Especially during the holidays, no one wants ads on their social media feeds reminding them to buy your product or subscribe to your service. Instead, use the power in your target message. Some of the best marketing campaigns out there did not appear to be outright selling anything but instead made people relive a childhood fave or had a feeling created viewing the material.
Keep Context In Mind
This year, due to the pandemic, travel is limited and budgets are tight. For example, a very consumer-friendly return policy may help people on a tight budget make a purchase decision.
Focus On Telling A Story
You cannot go wrong telling a story. Whether it is in a single photo, video, or even an old-hat banner ad – holidays are about being together, even online through Zoom or their screen to screen meeting. The story has never been more compelling for brands to use.
How Much Real Estate Can You Use to Market?
Go big or go home when it comes to holiday marketing. Use your website, blogs, social media, search and banner advertising, local social media such as Alignable or NextDoor, Google My Business, and Yelp are all great to spread the cheer during the holidays.
If you haven't already, get going on your holiday marketing. There are ample opportunities to end 2020 on a high note if you get started today.
If you want to discuss better marketing for your brand, contact Horizon Marketing at (310) 734-1493 Ext. 1 for a free, no-obligation consultation.