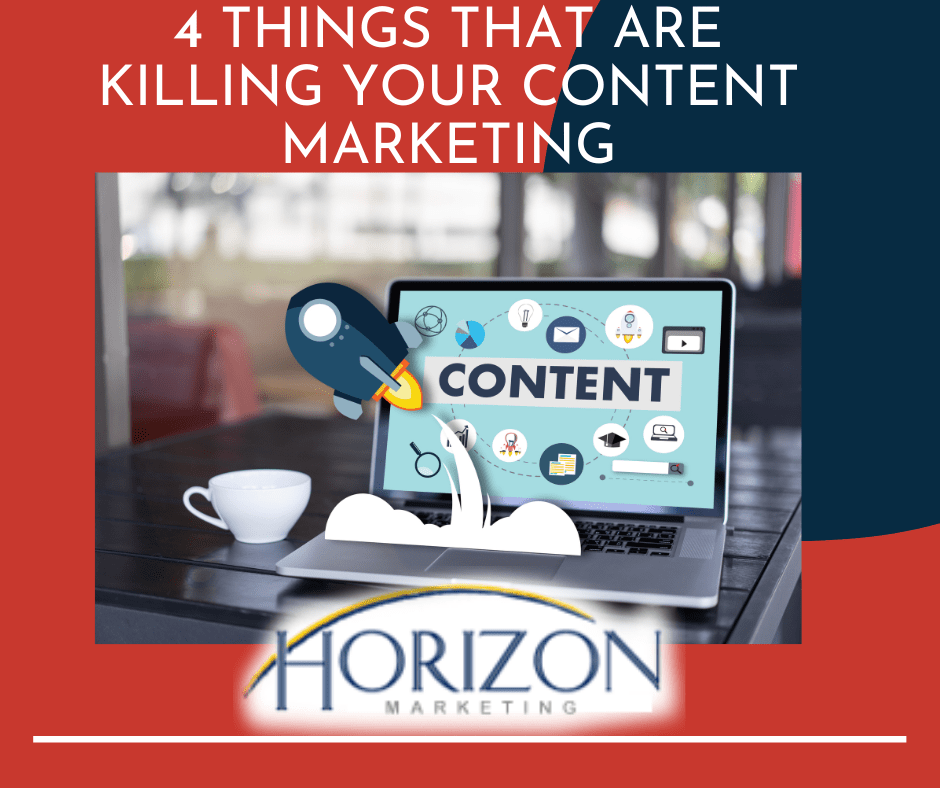 Having a great, well-designed website is part of the battle to entice visitors to become customers. Understanding that Google wants to create a unique and positive experience for every user means your website should deliver unique, informative content. Here are four steps to avoid doing things that are killing your content marketing:
Create content regularly
We see this one a lot. A startup gets a website and goes hog wild posting every single day. Then a couple of days per week and then monthly and then months past without a single post. Google and other search engines lose interest in indexing something that is basically gathering virtual dust. Commit to once a week and make sure to publish. If you don't have time, make an editorial calendar, and outsource the tasks to get the posts you want to be written.
Evergreen content
Make informative contents that answers pain points your visitors may have. Show the best ways to use your product or service. These are educational ideas for posts that will not age badly and stay relevant as more people discover your brand. Newsjacking or writing content around trending headlines is something some creators jump on, but it is challenging to build a lasting presence on trends that rise quickly and fall off searches just as fast.
Involve others in your content
Use reviews, customers, and employees or inside happenings. Viewers love to see the internal workings of a brand, and it helps build trust.
Videos work
In today's fast-paced environment, videos work, and they work well. Share them on your blog and on your social media to enhance the message for your brand.
If you want to discuss better content marketing for your brand, contact Horizon Marketing at (310) 734-1493 Ext. 1 for a free, no-obligation consultation.