Attention spans are short, and the time to grab visitors' attention on your website continues to go downward. There is even more competition on social media to capture and keep the eyes of your followers. Yet, both of these arenas are very important for your marketing to keep your brand at the forefront of people's minds of your customers and potential customers. Want to know another great way? Develop an app!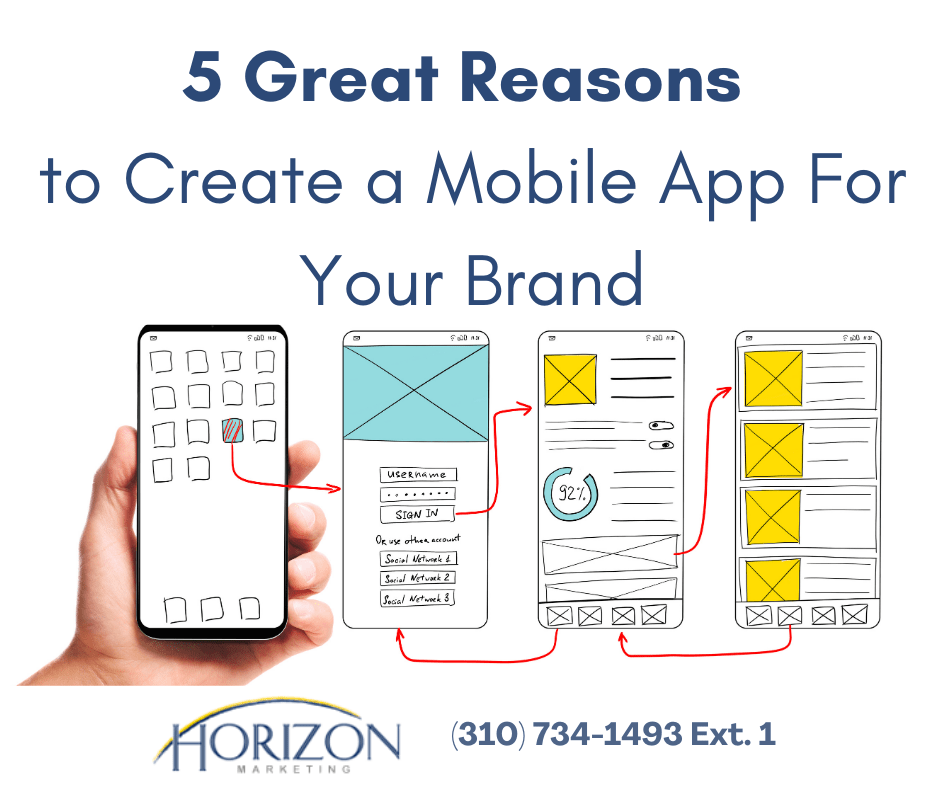 Small to medium-sized businesses can have their app. Smartphone usage for shopping will only continue to grow as people enjoy the convenience, so the time to get in on the growing trend is now. Besides, a well-done mobile app shows your brand's core values and your "Why" much better than cheap gimmes like magnets, key holders, and pens. Here are 5 Great Reasons to Create a Mobile App For Your Brand:
Create a Loyalty Program On Your App
This enables you to attract new customers and encourages people who already love your product or service to engage more. Offer points for purchases, reviews, and sharing on social media.
Your Logo is Your App Icon
The visual noise among apps grows, and making your logo stand out is crucial to your brand. People see tons of apps every day when they are looking to get information or perform a task more manageable. Your logo can be the advertisement for your app on sight alone.
Get Feedback and Orders in a Single App
Create an app that allows users to order your product or service, get customer service, or ask questions. Many people prefer to text rather than call, so allowing contact through an app makes it very convenient. Allowing people to leave reviews and rate with stars for the service they received also increases confidence for others in your brand.
Stand Out
Having an app that represents your brand is an excellent way to stand apart from the competition. Make app users feel special and appreciated with special discounts or heads up for coming sales for users only.
Educate Your Users
With a mobile app, reaching your customers has never been easier. They put your app on their mobile device as a vote of confidence for your brand. Keep them engaged with information about the pain points your product or service solves.
If you're still on the fence for creating a branded app, remember Dominos Pizza released an app after some of their competitors and saw an increase of 28% in sales after only six months. In the present, ordering via mobile devices accounts for just over 50% of their online orders. That's the power of an app.
If you want to discuss what an app could do for your product or service, contact Horizon Marketing at (310) 734-1493 Ext. 1 for a free, no-obligation consultation.